What's in a number? Two recent reports on pediatric TB cases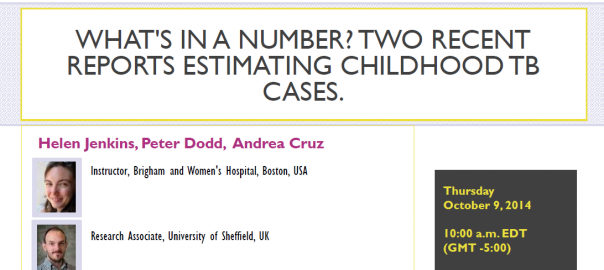 This webinar recorded on October 09, 2014 reviews the following:
A 2014 report estimating global childhood TB disease incidence, including multidrug-resistant TB
A 2014 report estimating childhood TB infection and disease in high TB-burden countries
Practical implications for clinicians and other child health advocates
View a recording of the webinar here.
View a PDF version of the slides here.