Raising voices. Advocacy issues in pediatric DR-TB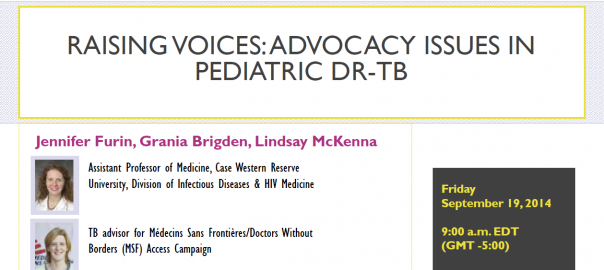 This webinar recorded on September 19, 2014 reviews the following:
Current state of interventions to improve DR-TB treatment in children
Current advocacy efforts aimed at special needs of children affected by DR-TB including drug formulations
Future advocacy efforts and needs
View a recording of the webinar here.
View a PDF version of the slides here.