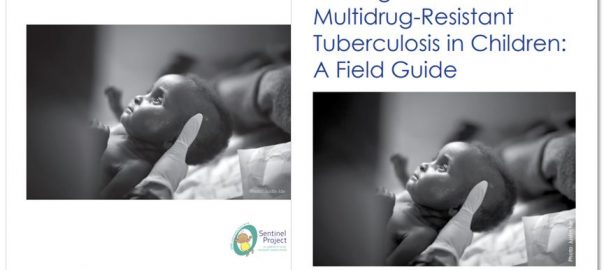 The Sentinel Project resource "Management of Multidrug-Resistant Tuberculosis in Children: A Field Guide, Third Edition" is now available.
This field guide is meant to serve as a tool for practitioners working with children at risk of infection or becoming sick with MDR-TB. This guide was developed by a team of experts who jointly have treated hundreds of children with MDR-TB over the last two decades in every region of the world. We hope it will be used in the field to rapidly increase the number of children receiving effective care for MDR-TB.
The guide focuses on issues relevant in clinical and programmatic practices and does not offer extensive background materials on management of MDR-TB, which can be found here. Case examples are included throughout the guide to demonstrate how the recommendations put forth in the field guide can be translated into practice. The third edition features updated information and incorporates two new anti-tubercular agents, bedaquiline and delamanid.
The third edition of the Field Guide is available in English and Spanish.
***
For additional translations of the Field Guide, please send a note to Sentinel_Project@hms.harvard.edu.