Being brave: Stories of children with drug-resistant tuberculosis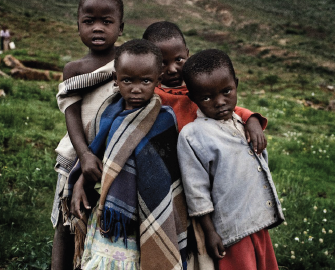 When it comes to drug-resistant tuberculosis (DRTB), the global community is failing to "get it right." Millions of people around the world suffer from this dangerous, yet treatable, infectious disease. Yet, in over a decade, less than 1% of those with DR-TB have been diagnosed and treated.* Children bear a disproportionate burden of this disease, and are far less likely than adults with DR-TB to have access to appropriate care.
This collection of stories gives voice to the children from around the world featured in it, and to the thousands more like them who face the challenges of fighting DR-TB every day. It is also a global call to action. These stories invite all of us to join children with DRTB and their families and caregivers in the struggle for better diagnosis and treatment. It is the first step toward "getting it right" for children with TB.
"Being Brave: Stories of Children with Drug-Resistant Tuberculosis" (March, 2012)